The Lundquist Institute for Biomedical Innovation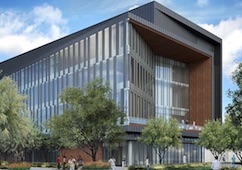 The Lundquist Institute for Biomedical Innovation
1124 W Carson Street
Torrance, CA 90502
United States
Google Map
Website
The Lundquist Institute for Biomedical Innovation is a 501(c)3 independent non-profit biomedical research organization that was founded in 1952. The Institute has over more than 120 principal investigators and 400 researchers in total — MD's, MD/PhD's, and PhD's — working on over 1,000 research studies. We are academically affiliated with the David Geffen School of Medicine at UCLA and work in partnership with the Harbor-UCLA Medical Center. Our research is funded by many sources including: grants from the NIH and other government entities, Industry and teaching contracts and royalties, as well as private donors and other non-profit foundations.
Research
Over 100 internationally recognized researcher groups are dedicated to the development of therapies, diagnostic methods, and prevention strategies for diseases that affect tens of millions of people in Southern California and beyond.
In dozens of laboratories throughout the campus, researchers are working to unravel the mysteries of heart and kidney disease, cardiac complications in newborns, chronic lung disease, skin cancer, sickle cell disease, disorders of the autoimmune system, and more. Many of these projects are collaborative in nature, involving experts from different areas of specialization.
The complexity of today's biomedical research problems demands that scientists move beyond the confines of their individual disciplines and work together with colleagues in complementary fields. By joining forces, The Lundquist Institute's diverse experts are able to tackle scientific challenges more effectively and to translate their findings more quickly into practical applications for patients.
We are one of the few non-profit medical research institutes to be located on the same campus and to partner with a prestigious community-based academic medical hospital – Harbor-UCLA Medical Center. This vital link connects the laboratory, clinic, and community – a purpose that resides at the heart of our mission.