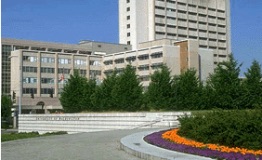 University of Washington Diabetes Research Center
1660 S. Columbian Way
Box 358285
Seattle, WA 98109
United States
Google Map
DRC Website
The University of Washington (UW) Diabetes Research Center (DRC) at the University of Washington is one of 16 Diabetes Research Centers sponsored by the National Institutes of Health to promote basic, translational, and clinical research on diabetes and related metabolic disorders.
The goal of the Diabetes Research Center is to foster and support both basic and clinical research in diabetes and related metabolic disorders with the ultimate purpose of translating findings into opportunities to prevent these diseases and to improve clinical care and outcomes.
The specific goals of the DRC are to:
Create a strong and diverse research base built on a principle of collaboration among affiliate investigators;
Provide services through five biomedical research cores, leveraging the available funding and expertise;
Interact with other key research programs and facilities at UW;
Operate a robust Pilot and Feasibility Program and sponsor other funding opportunities;
Sponsor an Enrichment Program comprised of a seminar series, endowed lectureships and symposia that create an environment of scientific interchange and education;
Provide training of graduate students, medical students and postdoctoral fellows.