Albert Einstein College of Medicine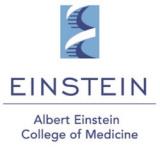 Einstein-Mount Sinai Diabetes Research Center
1300 Morris Park Avenue
Bronx, NY 10461
United States
Google Map
DRC Website
The Einstein-Mount Sinai Diabetes Research Center (ES-DRC) comprises a vibrant, extensive, diverse, well-funded and highly productive program that provides the foundation for high-quality and cutting-edge research in diabetes and related studies in obesity, metabolism and endocrinology. Included in the ES-DRC are the following:
Diabetes Center faculty research base
Diabetes-specific core facilities
A pilot and feasibility grant program to foster new diabetes-related research by faculty at Einstein, Mt. Sinai and other participating Institutions
The Montefiore-Einstein Clinical Diabetes Center
The Global Diabetes Institute, partnered with Christian Medical College, Vellore, India
The Mount Sinai Diabetes and Obesity Metabolism Institute
The Mount Sinai Clinical Diabetes Center
The broad interplay among research, training as well as clinical and community-based activities under a cohesive, interactive and unified leadership group functionally constitutes the Einstein-Sinai DRC as a fully comprehensive Diabetes Center.
Einstein-Sinai Diabetes Research Center investigations primarily target the minority and other served under populations prevalent among the residents of the Bronx and Manhattan, adjacent Westchester county, and other boroughs comprising New York City.
What the ES-DRC Encompasses
An energetic, fast-growing scientific base that serves as a national resource for diabetes investigators
An administrative core and core laboratories that provide integrated support for basic biomedical research, clinical research, and behavioral and translational research
A well-established, highly successful Pilot & Feasibility Study Program and vibrant Enrichment Program to initiate research programs in biomedical and behavioral diabetes-related areas
More than 120 faculty laboratories
Partnerships with the Columbia University DERC and with the diabetes research programs at Weill Cornell Medical College, Cornell University, Winthrop University Hospital, NYU Langone Medical Center, Stony Brook University (SUNY), and Hunter College (CUNY)
Partial support from the New York Obesity Research Center (NYORC), the Center for the Study of Diabetic Complications, and the Montefiore Clinical Diabetes Center