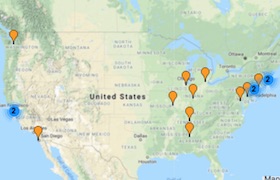 The NIDDK-supported Diabetes Research Centers (DRCs) are part of an integrated program of diabetes and related endocrinology and metabolism research.
NIDDK's Diabetes Centers
program supports extramural research institutions that have established an existing base of high-quality, diabetes-related research.
Centers
provide increased, cost effective collaboration among multidisciplinary groups of investigators at institutions with an established, comprehensive research base in diabetes and related areas of endocrinology and metabolism. DRCs are intended to improve the quality and multidisciplinary nature of research on diabetes by providing shared access to specialized technical resources and expertise. DRCs are intended to facilitate progress in research with the goal of developing new methods to treat, prevent and ultimately cure diabetes mellitus and its complications.